About Us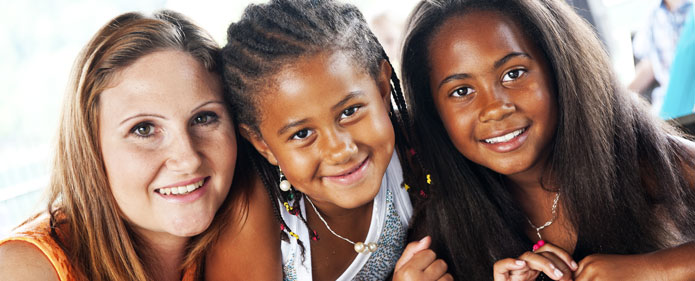 Diakon Lutheran Social Ministries
Diakon Lutheran Social Ministries offers a range of social services for children, youths, and families. Our permanency-focused services offer adoption, foster care and foster-to-adopt services, with an emphases on finding families for older youths. Additionally we offer at-risk youth programs, including a weekend alternative program, day treatment, sexual-offender services, mentoring program for youths who have aged out of county systems, a range of experiential wilderness-based services, family and mental health counseling and supportive programs, pregnancy services and Girls on the Run® councils.
A continuum of senior lifestyle and health services, including …
Comprehensive senior living accommodations
Personal care communities
Post-acute health-care and rehabilitation services
Community-based programs for older adults
Rental-assistance housing
Diakon Kathryn's Kloset receives and stores personal care items and related products for pick-up by non-profit organizations that provide these goods free of charge to people in need in their communities.
With programs in Pennsylvania and Maryland, Diakon directly serves more than 60,000 people each year. Products distributed through Diakon Kathryn's Kloset touch the lives of an additional 200,000 to 400,000 people regionally, nationally and internationally each year.
Its name meaning "one assigned by the church to minister to the needs of others," Diakon Lutheran Social Ministries was formed by the Jan. 1, 2000, affiliation—and later merger—of Tressler Lutheran Services of Mechanicsburg, Pa., and Lutheran Services Northeast—itself an affiliation between The Lutheran Home at Topton, Pa., and Lutheran Welfare Service of Northeastern Pennsylvania, Hazleton. With its deepest roots extending to 1868, Diakon's history began with the founding of two Pennsylvania orphanages; that history also includes the legacy of service of such additional organizations as Lutheran Social Services of Maryland, earlier based in Baltimore.
Working in 35-plus service centers and senior living communities, as well as in two administrative offices in Allentown and Mechanicsburg, Pa., nearly 2,200 Diakon staff members bring hope, healing, and hospitality to thousands of people every day.
Diakon Lutheran Social Ministries—Many Hands, guided by One Heart, reaching out through diverse programs to transform the lives of children, families, and older adults.
Family Design Resources (FDR)
Family Design Resources, Inc. (FDR), founded in 1999, is a private, non-profit 501(c)(3) corporation that promotes and supports the well-being of children and families. FDR provides consultation and training to professionals within agencies and institutions, public and private, serving children and families throughout Pennsylvania and beyond. Our vision is a community where every person has permanency and a caring, safe place to belong.
To achieve this vision, we seek to improve the lives of children and families by creating, implementing and sustaining effective solutions and practices. FDR's 250 employees are skilled in:
Training
Curriculum development
Organizational management
Program development, assessment and management
Technical assistance
Legal theory and application
Research and best practice
Data management and reporting
Communications
Agency operations
FDR's talented staff are passionate about improving the safety and well-being of children and families, their connection to the SWAN program and are strongly aligned with FDR's corporate commitment to innovation and excellence.
In our role as SWAN program administrator, FDR provides technical assistance to the permanency community. We support the public and private child welfare agencies to inform and improve permanency practices and maximize adoptive resources for children and youth of all ages.
The SWAN Legal Services Initiative places paralegals in county agencies to assist with completing legal documents, while ensuring compliance to procedures while identifying and locating potential permanency resources. The purpose of the program is to reduce the length of time children spend in out-of-home care by expediting the legal process.
FDR understands that children require a strong, positive educational foundation in order to succeed as adults. Creating inclusive and supportive school environments is vitally important to a child's safety and well-being. FDR employs a certified Olweus Bullying Prevention Program trainer and consultant and has worked with several school districts throughout Pennsylvania. FDR's bullying prevention services include consultation and training for employers that wish to address and prevent workplace bullying.
Thousands of individuals impacted by adoption hope to connect with their birth families every year. In Pennsylvania alone, over 50,000 adoptions were finalized in the last decade. In 2010, Pennsylvania's Act 101 established mechanisms for families impacted by adoption to maintain or regain contact. FDR's adoption search program offers high quality, confidential adoption search and reunion services to public and private agencies, as well as individuals, helping adoptees reconnect with birth relatives.