About Us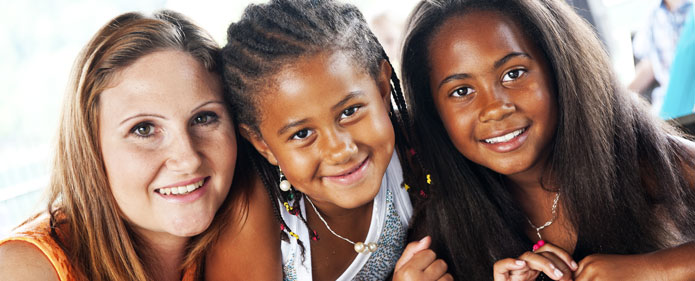 Diakon Lutheran Social Ministries
Diakon Lutheran Social Ministries offers a range of social services for children, youths, and families. Our permanency-focused services offer adoption, foster care and foster-to-adopt services, with an emphases on finding families for older youths. Additionally we offer at-risk youth programs, including a weekend alternative program, day treatment, sexual-offender services, mentoring program for youths who have aged out of county systems, a range of experiential wilderness-based services, family and mental health counseling and supportive programs, pregnancy services and Girls on the Run® councils.
A continuum of senior lifestyle and health services, including …
Comprehensive senior living accommodations
Personal care communities
Post-acute health-care and rehabilitation services
Community-based programs for older adults
Rental-assistance housing
Diakon Kathryn's Kloset receives and stores personal care items and related products for pick-up by non-profit organizations that provide these goods free of charge to people in need in their communities.
With programs in Pennsylvania and Maryland, Diakon directly serves more than 60,000 people each year. Products distributed through Diakon Kathryn's Kloset touch the lives of an additional 200,000 to 400,000 people regionally, nationally and internationally each year.
Its name meaning "one assigned by the church to minister to the needs of others," Diakon Lutheran Social Ministries was formed by the Jan. 1, 2000, affiliation—and later merger—of Tressler Lutheran Services of Mechanicsburg, Pa., and Lutheran Services Northeast—itself an affiliation between The Lutheran Home at Topton, Pa., and Lutheran Welfare Service of Northeastern Pennsylvania, Hazleton. With its deepest roots extending to 1868, Diakon's history began with the founding of two Pennsylvania orphanages; that history also includes the legacy of service of such additional organizations as Lutheran Social Services of Maryland, earlier based in Baltimore.
Working in 35-plus service centers and senior living communities, as well as in two administrative offices in Allentown and Mechanicsburg, Pa., nearly 2,200 Diakon staff members bring hope, healing, and hospitality to thousands of people every day.
Diakon Lutheran Social Ministries—Many Hands, guided by One Heart, reaching out through diverse programs to transform the lives of children, families, and older adults.
Voce
(vō-chāy) means voice.
At Voce, we use our voice, and empower you to use yours, to create positive, lasting change in people's lives. We use our voice because we believe every person should belong and be empowered to thrive.
Our agency (previously known as Family Design Resources) began in 1999 by pioneering a model that is nationally recognized for expediting adoptions and supporting families.
Today, we provide consultation and training to agencies throughout the country in the areas of trauma and loss, adoption and permanency, diversity and inclusion, and individual and family well-being.
Additionally, with our partner Diakon, we co-administer the Statewide Adoption and Permanency Network (SWAN) program for the Pennsylvania Department of Human Services.